About Our Law Firm
The law office of Thigpen, Thigpen, Engelthaler & Scott provides a range of legal services to clients across the State of Alabama. For decades, our attorneys and support staff have worked to provide clients with the support they need, while aggressively advocating for their rights. Our firm specializes in real estate law, and our attorneys practice in a number of areas including family law, criminal defense, personal injury, corporate and business law, estate law, and more.
We are proud to operate out of three offices in Florence, Muscle Shoals, and Athens, Alabama. Our office in Muscle Shoals is also home to our title insurance company, Quality Title & Escrow, Inc. No matter what type of legal issue or case you are facing, we will help you navigate today's complex legal environment. We are committed to providing each client with personalized service and results.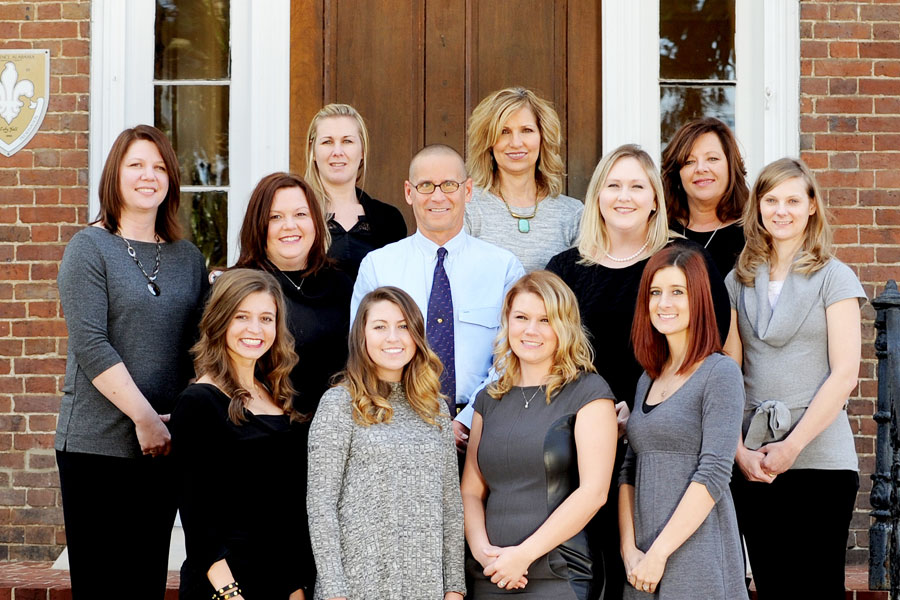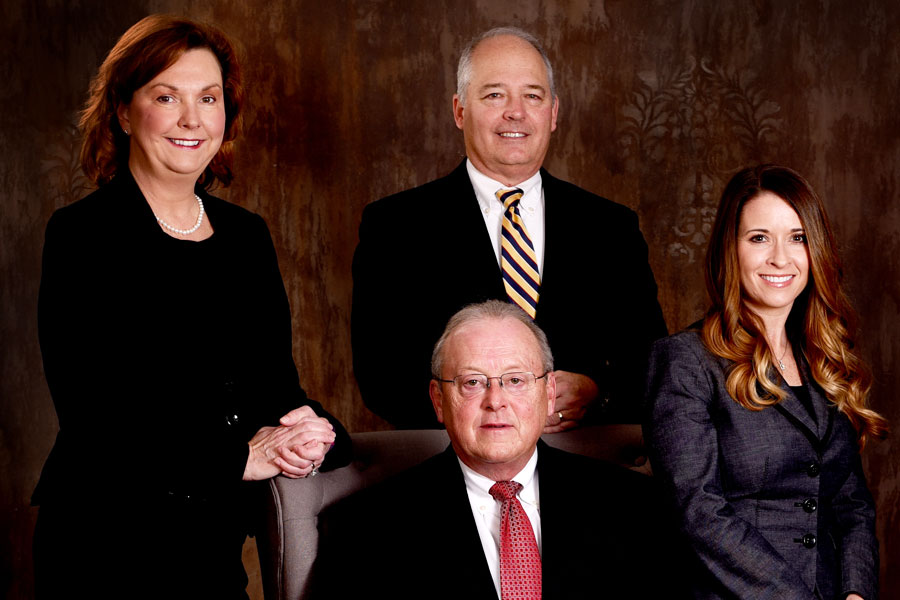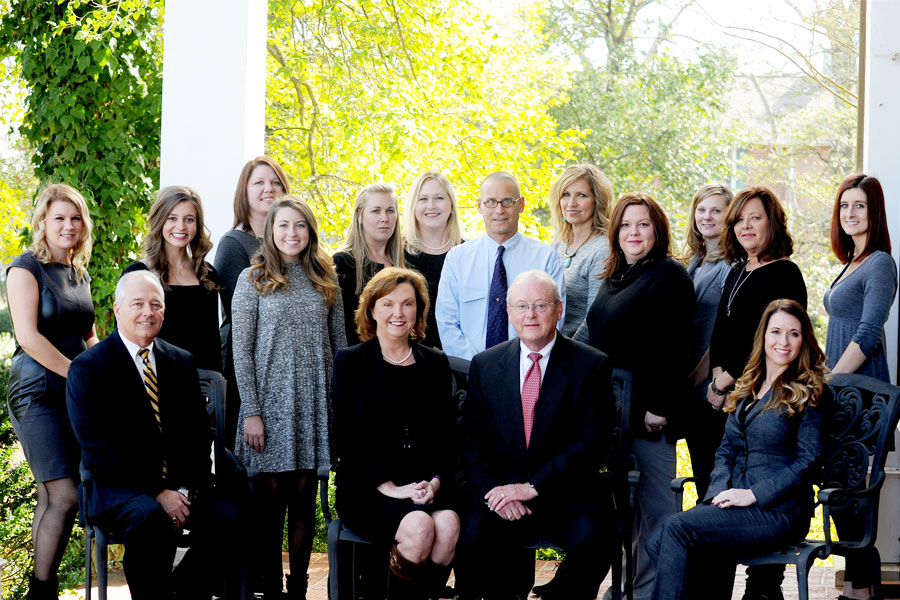 Meet Our Attorneys
---
Phone: 256-764-9997
Email: Randy@thealabamalawyer.net
Mr. Thigpen is a lifelong resident of Lauderdale County Alabama. He graduated from Rogers High School. He also graduated from the University of North Alabama with a B.S. in Management and Business Administration. He obtained a M.B.A. from the University of North Alabama and has completed post graduate work at the University of Alabama and the University of Virginia. He is a graduate of the Birmingham School of Law where he earned his Juris Doctorate degree.
Prior to obtaining his law degree, Mr. Thigpen was employed with the Florence Police Department for 12 years where he was a Lieutenant in the Investigative Department. During that time, he graduated from the Montgomery Police Academy and the Federal Bureau of Investigation National Academy.
Mr. Thigpen is a member of the Alabama State Bar, Federal Bar, and the Lauderdale County Bar Association. His practice concentrates in the areas of Real Estate, Corporations, Wills, Trusts and Estates. In 1997, he founded Quality Title & Escrow, Inc, a real estate title company in Muscle Shoals, AL. He has been involved in a variety of real estate transactions including transactions ranging from a few thousand dollars to several hundred million. He is also been involved in resolving complex title issues, litigation and foreclosures and is available for private mediation in both civil and domestic matters.
Mr. Thigpen is also a certified mediator and is available for private mediation both civil and domestic.
Jenny B. Thigpen
Phone: 256-764-9997
Email: Jenny@thealabamalawyer.net
Jenny Behel Thigpen has been a resident of North Alabama since 1981. A graduate of Deshler High School in Tuscumbia, Jenny went on to graduate with a B.S. from Athens State University. She was accepted at Jones School of Law where she was awarded the "First year student of the year" as well as the Award for Excellence in Real Property. She was also the recipient of the very prestigious Alabama Circuit Judge's Scholarship Award in her third year of law school. While at Jones she was a member of the Student Bar Association and was Chief Justice of the Student Honor Court. She is a former member of Delta Theta Phi. Mrs. Thigpen was awarded her Juris Doctorate from Jones and is currently a member in good standing of the Alabama State Bar. She is currently a member of the Federal Bar and an active member of The Lauderdale County Bar Association.
Mrs. Thigpen served as Law Clerk to the Honorable Michael T. Jones of the Lauderdale County Circuit Court and is a past recipient of the " Favorite Lawyer In The Shoals " award by the local newspaper. She is a past member of the Alabama Criminal Defense Lawyers Association and Mrs. Thigpen has served as a volunteer at the local domestic violence shelter serving victims of abuse. She has focused her practice of law in the areas of Family and Domestic law, Criminal law and Juvenile law. She currently has an active caseload in the above areas and is a certified Guardian ad litem. Mrs. Thigpen has handled criminal cases as simple as traffic offenses and as complex as sex crimes and capital murder.
She has been an adjunct professor at both the University of North Alabama and Faulkner University teaching courses in criminal law, business law and property law. Additionally, she has taught Continuing education to other Attorneys.
James R. Engelthaler
Phone: 256-764-9997
Email: Jim@thealabamalawyer.net
Jim Engelthaler was admitted to practice law in the State of Alabama in 1993, having received his B.S. Degree in Accounting from the University of North Alabama and his Juris Doctorate Degree (J.D.) from Birmingham School of Law in 1993. After graduating from law school, Mr. Engelthaler served as a law clerk to the Honorable E. B. Haltom, Jr., Senior, United States District Court Judge (1993 – 1994). Mr. Engelthaler is admitted to practice before the Alabama Supreme Court, all Alabama State Courts as well as the United States District Court for the Northern District of Alabama, the United States Circuit Court of Appeals for the Eleventh Circuit, sitting in Atlanta, Georgia and the Supreme Court of the United States. Mr. Engelthaler is a member of the Alabama Bar Association, Lauderdale Bar Association and past member of the American Bar Association and Federal Bar Association.
Mr. Engelthaler is an experienced trial lawyer with an active wide-ranging civil and criminal litigation practice in both Federal and State Courts. Mr. Engelthaler's practice focuses in the areas of personal injury, real estate law, Wills and Estates, contract disputes, business law and corporations, criminal law including white collar crimes, and family law. Jim has had the privilege of practicing before the Supreme Court of the United States and is currently a member, in good standing, of the bar of that Court.
Mr. Engelthaler devotes substantial time to his church and community. In addition to having been a past member of the board of directors for the Shoals Habitat For Humanity, he has been a member of the Downtown Florence Kiwanis club for over twenty-seven years. He served as President, Vice-President and has been a member of the board of directors for several years. Jim served as the chairman of the Kiwanis/Key Club Scholarship Committee, the Kiwanis Gumball program and has twice been chairman of the Kiwanis Pancake Day. He has volunteered as a boys youth league baseball coach for many years and girls softball coach for Underwood Dixie Youth. Jim served as President, Vice-President and long time member of the Board of Directors of Florence Little League Baseball.
He is also a past member of the Fraternal Order of Police. Jim is a pilot and held the rank of Major, USAF Auxiliary/Civil Air Patrol. He volunteers in the kitchen for the Underwood-Petersville Volunteer Fire Department Fish Fry, Salvation Army and many other charities. Jim is an adjunct professor at Northwest Shoals Community College, teaching courses in Constitutional Law, Criminal Law and Procedure and Criminal Evidence.
Amy J. Scott
Phone: 256-764-9997
Email: Amy@thealabamalawyer.net
Amy James Scott, originally from Russellville, Alabama, joined Thigpen, Thigpen, Engelthaler & Scott in 2004. Mrs. Scott graduated from Russellville High School in 1995. She graduated from the University of North Alabama in 1999 with a Bachelor of Science degree in Criminal Justice and Sociology. She earned a Juris Doctorate degree from Jones School of Law in 2002.
While obtaining her law degree, Mrs. Scott clerked for a law firm in Montgomery, AL, focusing on personal injury cases. After law school, Ms. Scott clerked for a large law firm in Marietta, GA, also focusing on personal injury, as well as social security cases.
Mrs. Scott practices primarily in Real Estate, Wills, Trusts and Estates, as well as Corporation Law.
Mrs. Scott is a member of the Alabama State Bar, the Federal Bar, as well as the Lauderdale County Bar Association.
She resides in Muscle Shoals with her husband, Dr. J. Brent Scott. They have one daughter, Paylen.
Myra B. Staggs
Phone: 256-764-9997
Email: Myra @thealabamalawyer.net
Myra B. Staggs grew up in Waynesboro, Tennessee and is passionate about practicing law from a small-town perspective where you treat everyone like your neighbor. She returns to the Shoals area to continue a successful legal career after more than 25 years. Her first job out of college was the Colbert County beat reporter for the TimesDaily.
Myra focuses her practice on Elder Care Issues, including Medicaid and private insurance appeals, Social Security Disability, probate matters, real estate and general litigation. Growing up in a small town and close-knit family community helps her to understand the special needs through the seasons of life. Her ties to Nashville, Birmingham and other metropolitan areas allow her to draw on long-standing, respected relationships to stay abreast of the latest changes in the law and matters that impact all of us.
She joined Thigpen, Thigpen, Engelthaler and Scott in 2018 after many years in the private sector as in-house counsel for a publically traded company, VP Corporate Trust for Wachovia Bank and a Practice Group Marketing and Business Development Liaison for Baker Donelson; and, most recently as an employee of a private practice law firm, Harwell & Plant, in Lawrenceburg, TN. Her hands-on training in Elder Care came as a result of her role as an active caregiver for her parents. She successfully negotiated full nursing home benefits through the VA and navigated the Medicaid appeals process to ensure they received the best care when they were most vulnerable. She works with respected attorneys on Estate Planning with the needs of Elderly Clients in mind.
Her accomplishments as a litigator include success as part of the trial team at the former Pittman, Hooks, Marsh, Dutton & Hollis firm that was awarded a 35 million dollar jury verdict against Yamaha in Coffee County, Alabama, one of the largest reported jury verdicts in Alabama at the time. She is a long-standing member of the Alabama State Bar and active in the Tennessee Bar. She is admitted to practice in the U.S. District Court for the Northern District of Alabama..
Myra is a graduate of the University of Tennessee, Knoxville and was awarded a B.S. Degree in Mass Communication in 1981. While at UT, she was a member of the Pride of the Southland Marching Band and a staff writer for the Daily Beacon. She earned her JD from Cumberland School of Law in 1990.
She is an advocate of the underserved and has worked on various pro bono initiatives through the years, including her tenure in the Shoals. Myra is a member of the Waynesboro Rotary Club and Waynesboro First United Methodist Church, where she is appointed to serve on the Finance Committee and sings in the choir. She serves on the Board of Kids Place Advocacy Center and is in her second term, serving on the Maury Regional Hospital Foundation Board. She is also a former member of the University Of Tennessee National Alumni Association Board Of Directors.
Prior to entering law school, Myra was a newspaper reporter at the Florence TimesDaily, where she was recognized as an award-winning journalist. She continues that success today as a freelance author. Myra also worked for Tennessee's former 4th District U.S. Congressman Van Hilleary, serving as special projects director in the District, which included Wayne and Lawrence Counties.
Her hobbies include gardening, a love of travel, playing the piano. reading and all things UT Vols. Her passion is three great nieces, Kinsley Ann, Zoey Grace and Hailey June. Jake Elvis, a small animal that does not know he is a dog, often travels with her to work and day trips.
The information on this website is for general information purposes only. Nothing on this site should be taken as legal advice for any individual case or situation. This information is not intended to create, and receipt or viewing does not constitute, an attorney-client relationship.
No representation is made that the quality of legal services to be performed is greater than the quality of legal services performed by other lawyers.